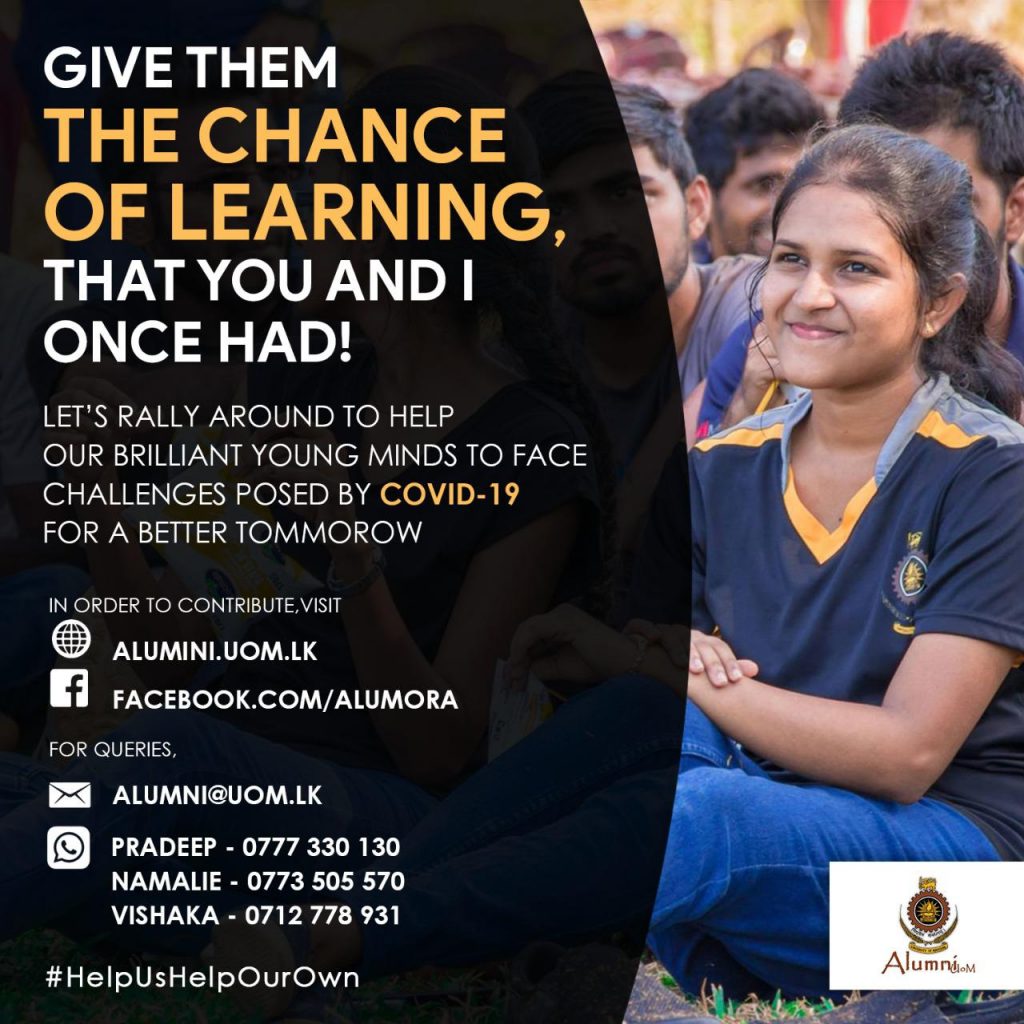 COVID-19 Support to UOM - Donation
Let's rally around to help our brilliant young minds for a better tomorrow !
Online and Connectivity Issues
Some students have hardships due to lack of laptops or smartphones. While data free access is given for UoM hosted services, some find it difficult to pay for their access for outside resources
Peddled sinks, Sanitisation and masks are a scarcity inside UoM premises and hostels
Need Based Financial Assistance
Temporary financial difficulties due to loss of part time employment and loss of income in their parents' jobs.